They say that the most important conversations that we will have in our lives happen around the dinner table. Think about it. Where did you really learn to listen to others? Where did you learn to share or learn to voice your opinion? Where did you laugh the hardest or have that hard talk with your folks? I bet it was around the dinner table.
The dinner table is an important place in our lives. It's where we literally and figuratively come together. it's where our stories take shape and where our days are recounted. It's where we ceremoniously start and end our day. It's where we learn about each other, entertain our guests, and laugh so hard that milk comes out our noses. These spaces are special but from a design perspective are often over looked.
One of the simplest ways to add comfort and style to your dining space is through your seating. We've put together four of our top chairs from some of the best designers in the world. Weather you're looking for something classic or modern, or something that you can pass down to your kids. We've got an option for you. These chairs are built so well, they'll last longer than some of your family traditions. You'll be able to enjoy them for years to come AND be able to pass them down along with your recipes and family stories.
Eating together as a family is one of the most important times of the day. It's always a great day when I start and end my day around a table with my family. I'm sure it's the same for you.
Eames® Molded Fiberglass Dowel-Leg Side Chair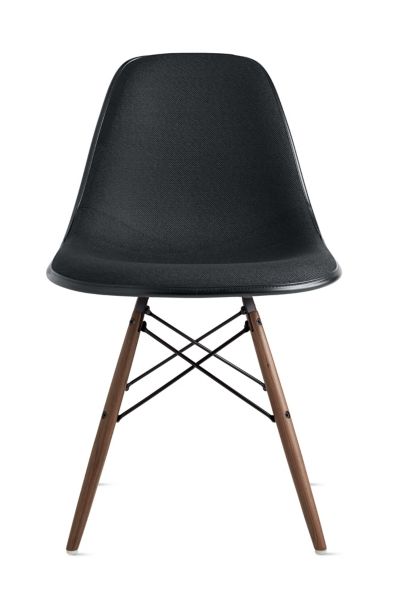 Eames® Molded Fiberglass Upholstered Dowel...
Charles and Ray Eames believed "design is a method of action," and they continually upd... [More]
Price: $751.00
Bacco Chair: Designed by Omar De Biaggio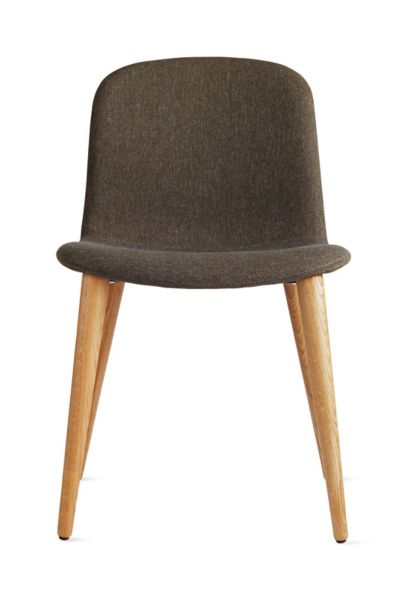 Bacco Chair
Omar De Biaggio got his start by cold-calling furniture stores and wholesale dealers he... [More]
Series 7™ Chair: Designed by Arne Jacobsen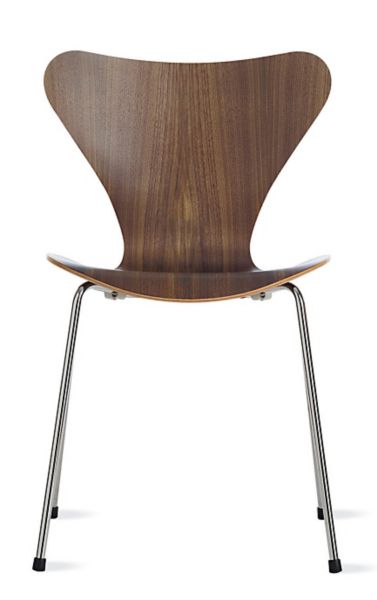 Series 7™ Chair
The Series 7 Chair (1955) debuted in Sweden at the Helsingborg exhibition of 1955, or H... [More]
Eames® Molded Fiberglass Dowel-Leg Armchair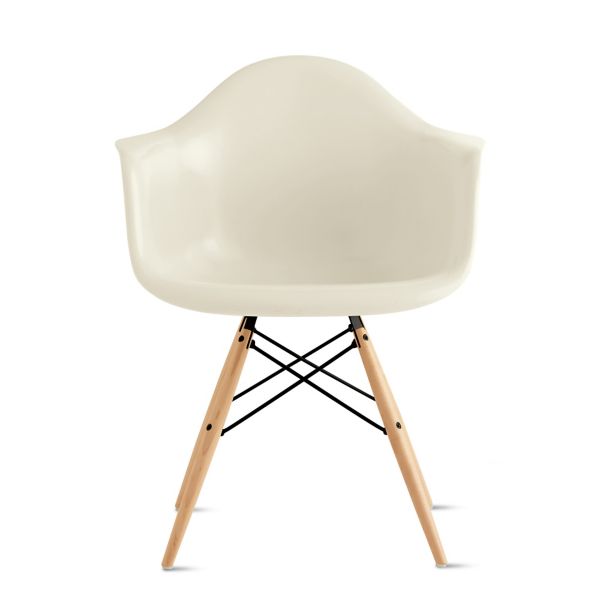 Eames® Molded Fiberglass Dowel-Leg Armchai...
Charles and Ray Eames believed "design is a method of action," and they continually upd... [More]